Cervical Cancer Patients have Financial Options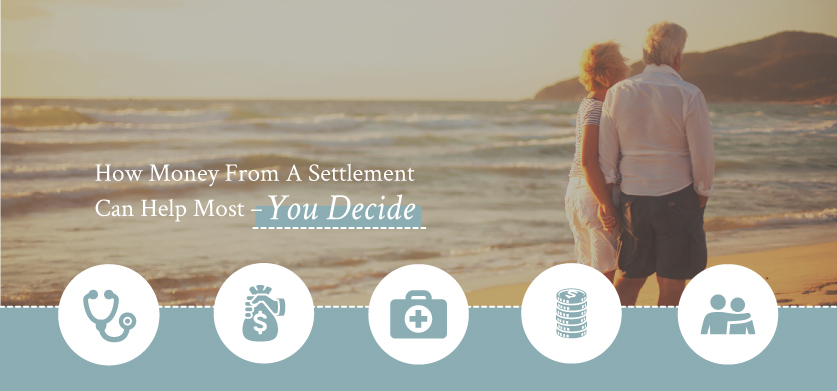 A diagnosis of cervical cancer can trigger thoughts and questions that no one ever wants to answer. In addition to adjusting to the heartbreaking news of a cancer diagnosis, many people's next thought is how to pay for treatment and how to deal with the incredible out-of-pocket costs associated with cancer treatment.
Beacon Life Funds, a trusted resource for individuals and families looking to create a more secure financial situation in the midst of a cancer crisis, can offer an element of hope, strength and stability for women dealing with the diagnosis of cervical cancer. Beacon Life Funds can assist terminally and chronically ill cervical cancer patients with cash settlements on life insurance policies, offering equity for cervical cancer patients and their families and adding an element of hope when it's most needed.
Even with health insurance, the treatment of cancer is prohibitively expensive, with costs rising every year. When finances are tight, funds from the sale of a life insurance policy can go toward surgery and treatment bills, post-treatment fertility counseling and alternative cancer therapies. Alternative therapies could include the services of a nutritionist, massage therapy, and acupuncture. Funds can also help with transportation and lodging bills, child and elder care costs, and as a supplement to lost work wages. Instead of adding additional worry in the midst of an already traumatic experience, why not explore how the sale of a life insurance policy could offer an element of hope for the patient and loved ones?
Money that's available when you need it most.
Selling a viatical settlement means the availability of liquid financial assets. After receiving the cash settlement, use the money where it's needed most.
Apply hand-earned money where it can make the biggest difference.
Taking care of financial commitments
Ensuring the care of your loved ones in the future
Making bucket list dreams a reality
Know the facts about your options.
At Beacon Life Funds, we understand it's important to have an expert helping with the sale of a life insurance policy. Beacon's viatical brokers will offer guidance on making the most of this personal equity in a time of great need with complete confidentiality.
Beacon Life Funds encourages cervical cancer patients, families and caregivers alike to explore all of the financial options available.
Call 855-843-9401 and talk with Mike or Tom for a life insurance policy evaluation today, or email Beacon with this form. We should be able to get back to you within one business day.
Free No Obligation Policy Evaluation
Your information remains confidential