Do You Need a Solution to Medical Bills, Increased Cost of Living, and Lost Wages?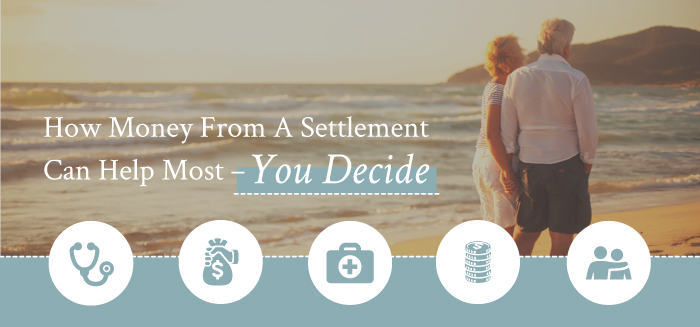 Your financial situation changes dramatically when you are diagnosed with colon cancer. You don't need to face financial burdens alone. Beacon Life Funds can help you find the information you need to make the right choices for your financial future.
Colon cancer patients facing a terminal diagnosis can benefit from their life insurance today by selling their policy in a viatical settlement.
Maybe you haven't considered a viatical settlement yet. You may not realize that when you sell your life insurance policy, the money you receive is yours. Yours to use in whatever way is best for you and your loved ones, whether that means getting rid of medical bills, pursuing alternative treatment, or spending more time making memories with the people you love the most.
Confidential Expert Guidance to Relieve Your Stress
Imagine having an industry leader with years of experience on your side, helping you make the very best informed decisions about how to handle your financial situation.
What would it be like to know that you've done everything possible to create the best possible circumstances for yourself and the people around you that you love?
Every colon cancer patient's situation is different, so exactly how a viatical settlement will improve your quality of life depends on what matters most to you. Beacon Life Funds can help you discover all of your options, so that you can feel 100% confident that you are making the right choice.
How We Can Help You Today
Before you decide to sell your life insurance policy, call the caring and professional experts at Beacon Life Funds.
We have the experience, knowledge, and contacts to help you determine what you really want and to guide you through the process of seeking a viatical settlement if you decide to move forward.
Patients, caregivers, and families are welcome to contact Beacon Life Funds. Our primary concern is helping you make the best decision for your life.
Call 855-843-9401 and talk with Mike or Tom for a life insurance policy evaluation today. Or fill out the form on this page to send us an email. We should be able to get back to you within one business day.
Free No Obligation Policy Evaluation
Your information remains confidential