Financial Freedom is Attainable for Endometrial Cancer Patients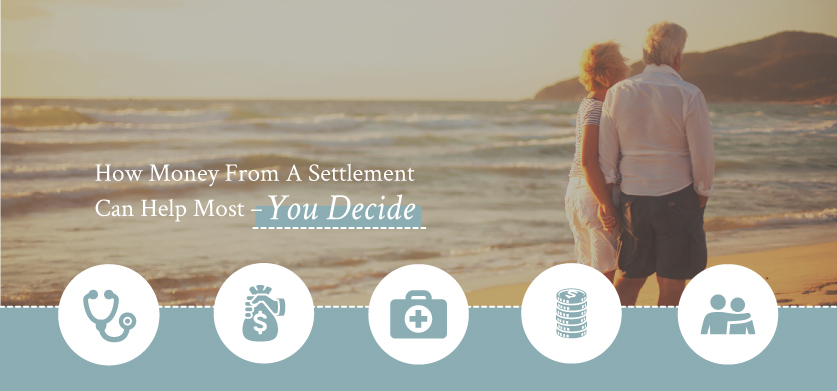 If you're living with endometrial cancer, you don't need to give up financial freedom and security. You have options. We will help you discover them.
It is still possible for you to live the life you want to live. As you navigate life's most challenging circumstances, you do not need to let financial worry take over.
Every year Beacon Life Funds helps people with endometrial cancer regain a sense of control in their lives. We can help alleviate concerns about the money you and your loved ones need by assisting you in selling your life insurance policy in a viatical settlement.
What It Means for You
Selling your life insurance policy in a viatical settlement means that you can spend more time making memories with the people you care about the most. The money you receive belongs to you with no strings attached. You are not obligated to use the proceeds from your life insurance on anything. The money is yours to spend on yourself and your loved ones, however you want.
What can you do with a viatical settlement?
Replace lost wages
Pursue alternative treatment
Cover living expenses
Spend quality time with loved ones
You can do whatever will make life easier for you and your loved ones.
It's your job to decide what you need most in your life. It's our job to help you get it.
Work with an Industry Leader
Doctor visits are not necessary to complete your policy evaluation. Financial freedom during this transformative time of life is possible and Beacon Life Funds can help with this process.
Beacon Life Funds is an industry leader and we understand that making the decision to sell your life insurance policy can be complex. We have the experience, resources and knowledge to provide the very best options for you and your family.
Professionals at Beacon Life Funds are devoted to helping you by answering all questions about viatical settlements and confidentially discussing options with patients, caregivers and family members.
Call 855-843-9401 and talk with Mike or Tom for a free life insurance policy evaluation today. Or, fill out the form on this page to send us an email.
Free No Obligation Policy Evaluation
Your information remains confidential