Financial Relief is Possible for Kidney Cancer Patients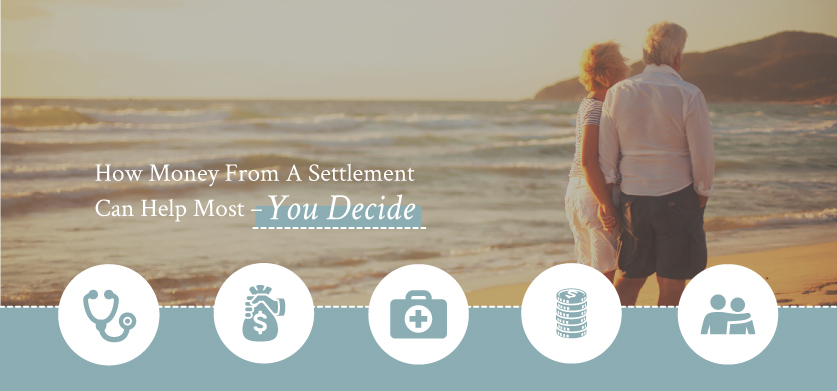 If you're facing kidney cancer, deciding what steps to take next is often an unexpected challenge. No matter how involved you and your loved ones are, there are many financial factors beyond your control that threaten to take your focus off of what matters most.
Don't let financial worry get in your way.
Now is not the time to for you and your loved ones to be worried about financial burdens. With all of the difficulty that kidney cancer patients need to deal with, worrying about money is only a distraction from what matters most in life.
At the same time, you and your family need money to live. There are bills to pay, and if you have lost or reduced income because of your diagnosis, there is even more pressure to find a solution to your financial situation.
Beacon Life Funds can help you find a solution. No longer worry about your financial future, now is the time to focus on what really matters.
Selling Your Life Insurance Policy
Beacon Life Funds is an industry leader in helping people discover opportunities for viatical settlements. In a viatical settlement, you sell your life insurance policy and the money you receive is yours to use however you decide is best.
Every year we help people with kidney cancer regain their financial freedom. Life is hard enough without worrying about paying for bills or replacing lost wages.
When you sell your life insurance policy, you can use the money you receive to:
Cover living expenses
Replace the income of a caretaker
Pursue alternative treatment
Do whatever makes it easiest for you to spend quality time with loved ones
Don't Make the Decision Alone
At Beacon Life Funds we understand that selling your life insurance policy is not a simple decision. That is why our dedicated professionals are available to provide expert advice.
During the viatical settlement process there are no doctor visits necessary. Your journey to financial freedom is attainable and Beacon Life Funds can help you get to the destination.
Call 855-843-9401 and talk with Mike or Tom for an insurance policy evaluation today.
Or, fill out the form on this page to send us an email. We should be able to get back to you within one business day.
Free No Obligation Policy Evaluation
Your information remains confidential