Financial Worry can be Eased if You're Living with Melanoma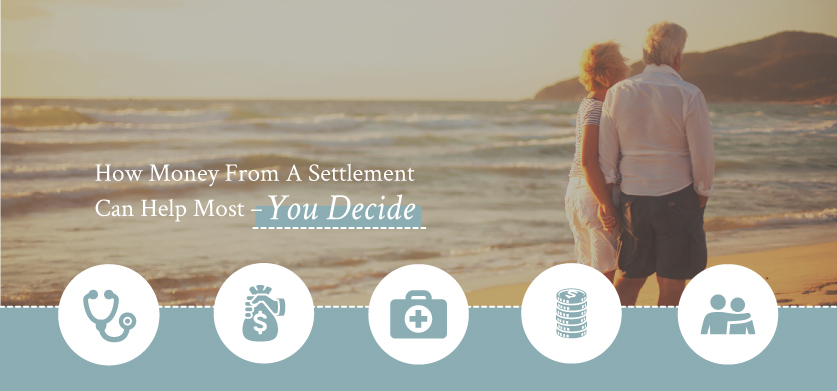 You're learning to live with melanoma. You're trying to make the right decisions. Now is the time for you to be with the people you love the most, living life and making memories.
Don't let financial worry get in your way.
Worrying about money now is a distraction from what really counts, but you still need money to care for yourself and your loved ones. Many people with melanoma face financial hardship and can't help but worry about their financial future. Beacon Life Funds can help.
We are experts at helping people with melanoma get the money they need to regain a sense of control in their lives.
How We Can Help
Beacon Life Funds can help you sell your life insurance policy in a viatical settlement.
We help people with melanoma seek viatical settlements every year.
When you sell your life insurance policy, the proceeds are yours to use in whatever way will remove fear and stress from your life, so that you can spend more time focused on your life and your loved ones.
The money from a viatical settlement can be used for anything you and your family needs help with:
Replace lost wages
Pay medical bills
Spend time creating memories with loved ones
Pursue alternative medical treatments
Get an Industry Leader on Your Side
Considering to sell your life insurance policy is a big decision and we understand that it can be intimidating and overwhelming. Beacon Life Funds provides support to help you with the decision process. Our process is confidential and completely transparent.
Financial security is possible when you're facing a life-threatening illness. Focus on what matters most to you with knowing your financial freedom is reachable. Beacon Life Funds will work with you and work on your behalf with the provider of your choice.
Call 855-843-9401 and talk with Mike or Tom for a free life insurance policy evaluation today.
Or, fill out the form on this page to send us an email. We should be able to get back to you within one business day.
Free No Obligation Policy Evaluation
Your information remains confidential