Worried About Your Financial Future? We can help.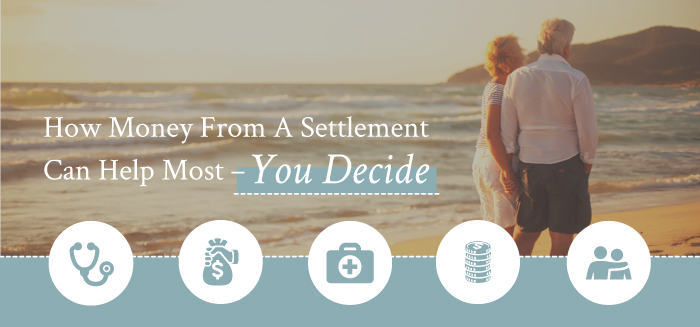 While prostate cancer is the most common illness among men that doesn't make the circumstances that come with it any easier to deal with. The fact that it happens to other men doesn't remove the feelings of powerlessness, hopelessness and fear of the future.
Now is not the time for you to be worried about financial burdens. Now is the time for you to be making memories with the people you love the most.
Every year, Beacon Life Funds helps men with prostate cancer regain a sense of control in their lives by selling their life insurance policy in a viatical settlement.
Selling your life insurance policy is an option that enables you to spend less time worrying about money and more time living your life with the people you love.
What can you do with a viatical settlement?
The proceeds you receive from selling your life insurance policy are for more that just covering medical expenses. The settlement allows you to use the money for anything you or your family need assistance with.
Replace lost wages
Pursue alternative treatment
Cover living expenses
Spend quality time with loved ones
Beacon Life Funds will assist you on your path to financial freedom.
Make an Informed Decision
The decision to sell your life insurance policy is your own and it can be intimidating. Beacon Life Funds provides completely confidential and expert advice. We have the knowledge, experience and resources to guide you through the process and provide the very best options for you and your family.
The dedicated professionals at Beacon Life Funds are available to answer all questions about viatical settlements and confidentially discuss options with patients, caregivers and family members.
Call 855-843-9401 and talk with Mike or Tom for a life insurance policy evaluation today.
Or fill out the form on this page to send us an email. We should be able to get back to you within one business day.
Free No Obligation Policy Evaluation
Your information remains confidential